Related Content
AT&T Landline Texting desktop application for Windows main menu overview
The AT&T Landline desktop application's main menu includes the commands you can use to send text messages, change operating modes, and get technical support.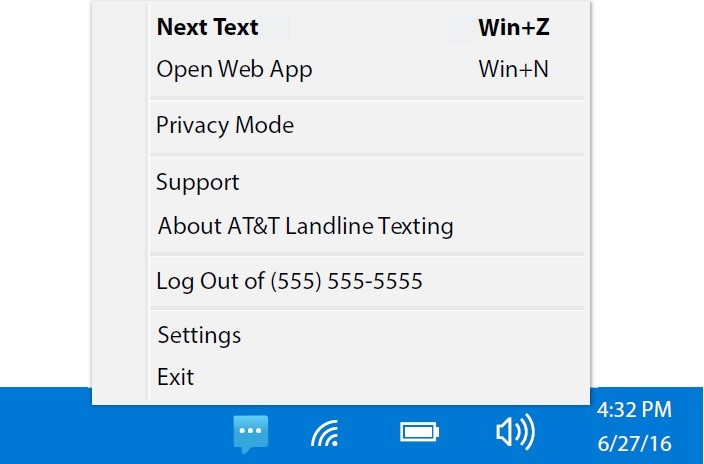 The commands on the Main menu include:
New Text: Click to open a Send Text message box.
Open AT&T Landline Texting: Click to open the AT&T Landline Texting web application.
Privacy Mode: Click to turn-on/off Privacy Mode, which prevents incoming messages from automatically opening when they are received.
Support: Click to send an email message to the Support Team.
About AT&T Landline Texting: Click to see version information for the desktop application.
Log Out: Click to log out of the desktop application. You will unable to access your messages until you log back in.
Settings: Click to open the Settings dialog box and change sound notifications, how text messages close, keyboard shortcuts, or network settings.
Exit: Click to close the desktop app without logging out.
---