Related Content
Assigning Softphone layouts to users
Article #4009
Once you have defined Softphone layouts, you can assign them to user profiles.

To assign Softphone layouts to users, follow the steps below:

Step 1:
Log into your Salesforce.com instance as an Administrator.

Step 2:
Click your name, and select Setup.



Step 3:
Located on the left hand side, in the App Setup section, click Call Center, then click Softphone Layouts.



Step 4:
Click Softphone Layout Assignment.


Step 5:
Select RingCentral SoftPhone Layout for each user profile that appears in the page.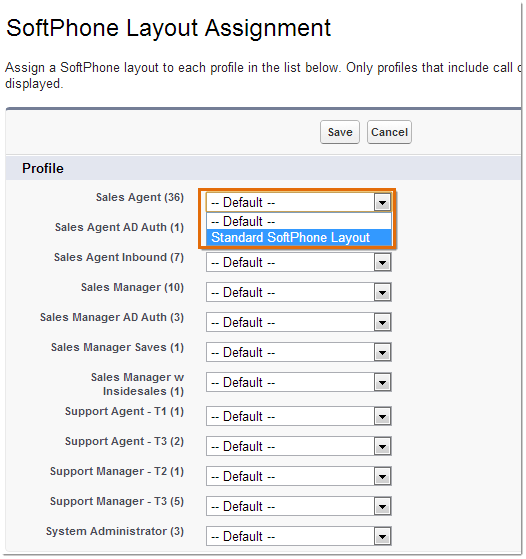 Step 6:
Click Save to retain changes.

See Also:

Setting up the Softphone layout of your Office@Hand Salesforce App
---