Related Content
Adding Users for Office@Hand Salesforce App
Article #4004
You can add users for the RingCentral Office@Hand from AT&T Salesforce App by following the steps below:

NOTE: You have to be a System Administrator of Salesforce.com to access this feature.

Step 1:
Log into your Salesforce.com instance as the System Administrator.

Step 2:
Click your name, and select Setup.



Step 3:
Located on the left hand side, in the App Setup section, click Customize. Under Call center, click Call Centers.



Step 4:
Click the name of the call center to which you want to assign the Salesforce user.



Step 5:
Under the Call Center Users section, click Manage Call Center Users.


Step 6:
Click Add More Users.



Step 7:
Specify search criteria to find the Salesforce users who should be assigned to the call center. Click Find to display the list of Salesforce users that meet your search criteria.

NOTE: All users who already belong to a call center are excluded from search results because a user can only be assigned to one call center at a time.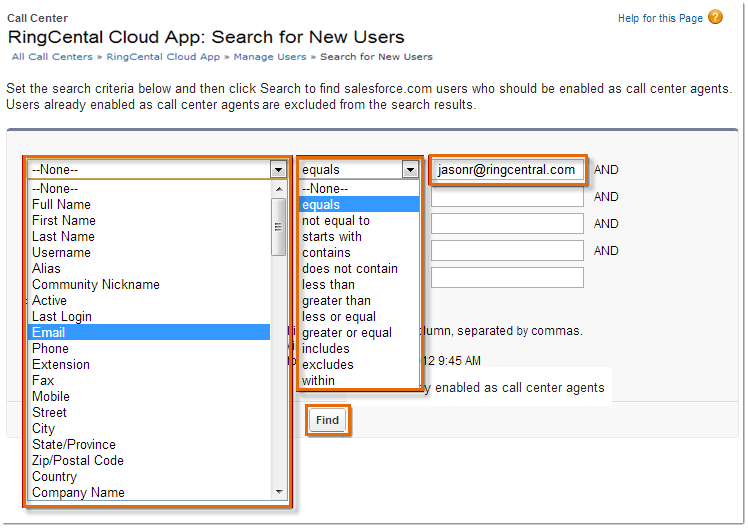 Step 8:
Select the checkbox next to each user who should be assigned to the call center and click Add to Call Center.


See also:

Logging in to the Office@Hand Softphone Adapter application through Salesforce
---