Related Content
Adding an Announcements-Only Extension on Your Mobile App
Article #2945
Announcements-Only extension is a virtual extension in your account where you can record announcements. All callers routed to this extension will only hear a recorded announcement/greeting.

NOTE: You need to be an account administrator to perform the following procedure.

Step 1:
Launch your Office@Hand mobile app on your device.

Step 2:
Tap Menu > Settings.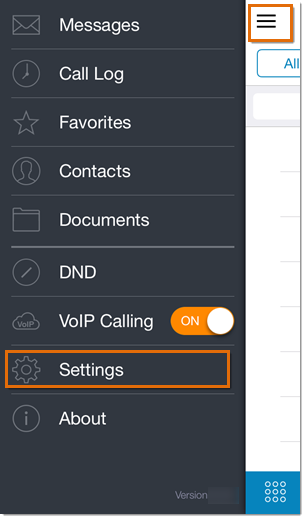 Step 3:
Tap Phone System.


Step 4:
Tap Groups.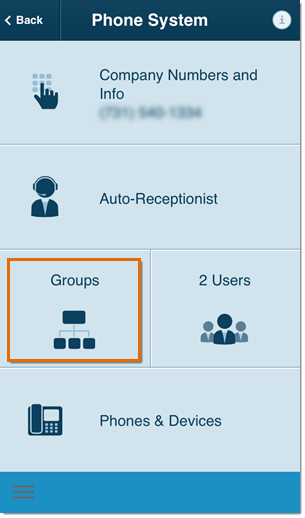 Step 5:
In the Announcements-Only Extension section, tap the + button.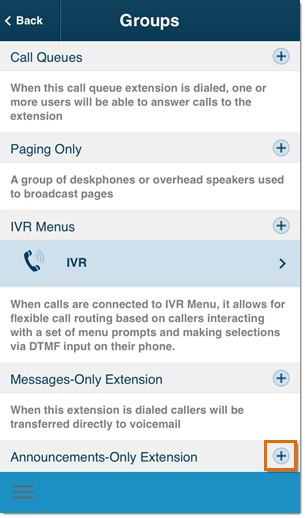 Step 6:
Enter the Extension Name and Email then tap Save.

Step 7:
Complete the extension details under Extension Info.

NOTE: Like other extensions, you can also add a Direct Number.

Step 8:
Tap Announcement to customize this setting.

You have now created an Announcement only extension.
---