Related Content
Add an image to a Box Note in the Box from AT&T web portal
1.       Navigate to the folder that contains your Box Note.
Note: If your Box Note is located on the home screen, skip to step 2.

2.       Click the name of the desired Box Note.

3.       A new browser tab/window populates.
4.       Click the Insert Image icon

.

5.       Click Add image from your computer in the drop-down menu.
Note: If the image is located on the web, click Add image with a link.

6.       Locate and click on the desired image.
7.       Click the Open button.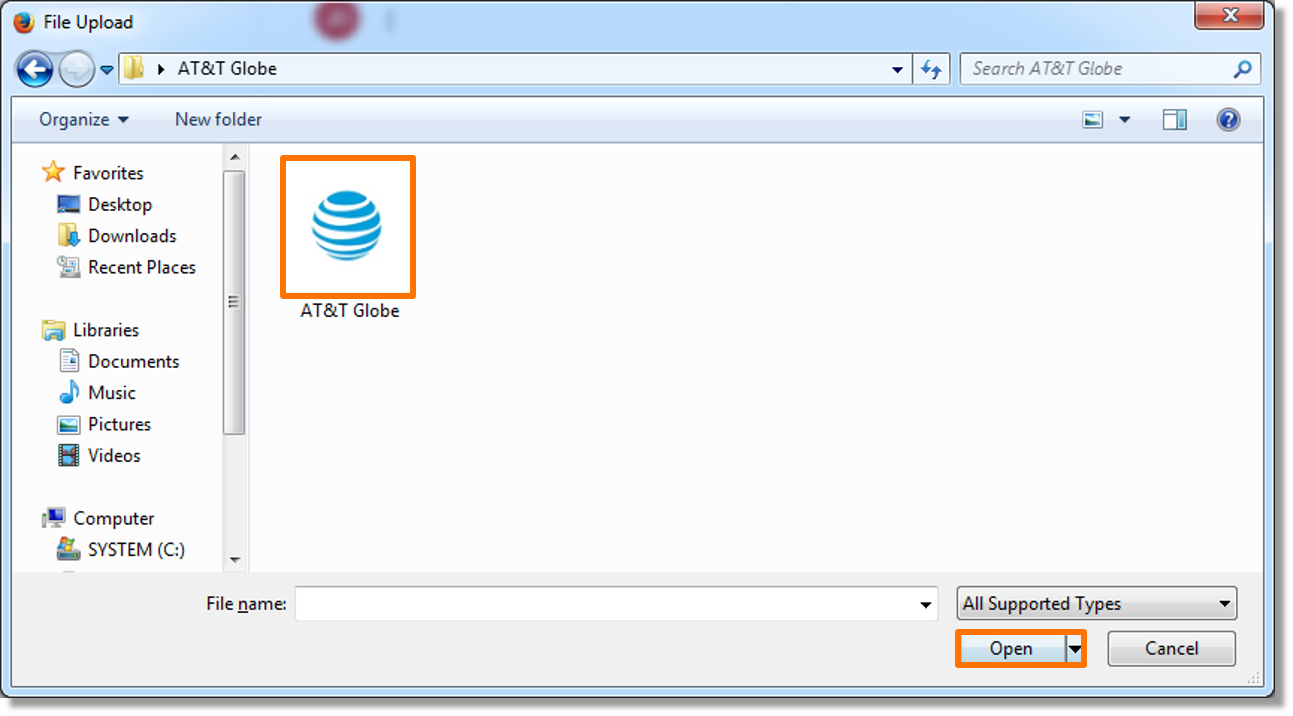 8.       The image displays.

---